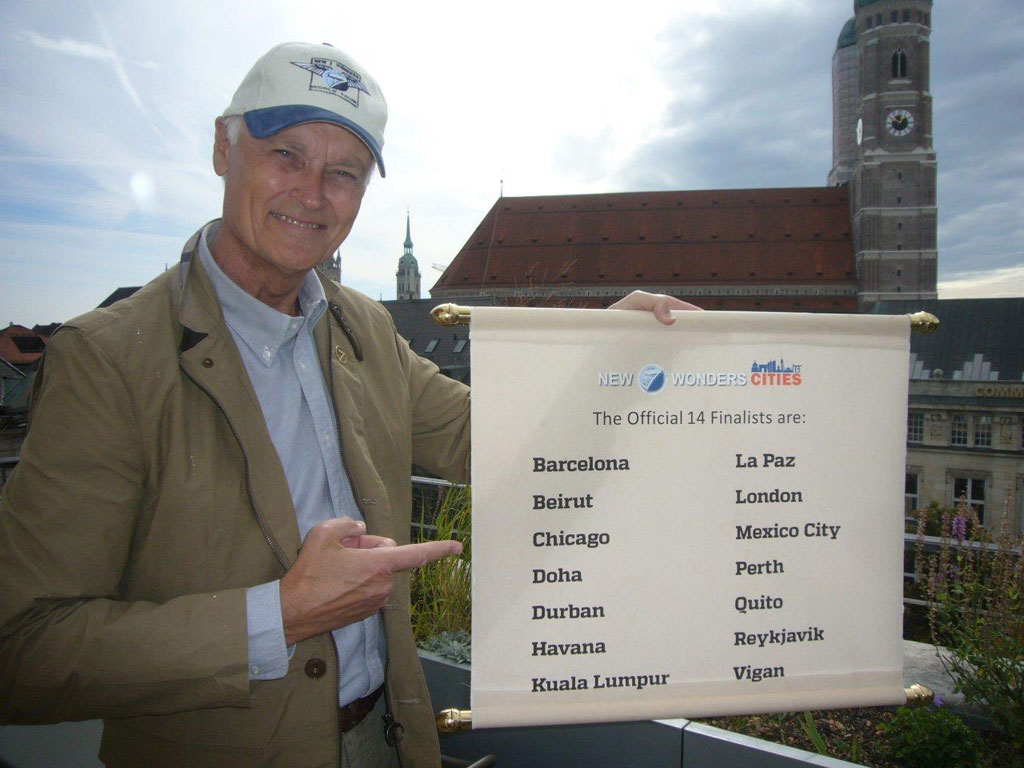 Zurich / Munich: Revealing the 14 Official Finalists that have been voted through to the last round of the New7Wonders Cities campaign, Bernard Weber, Founder-President of New7Wonders, congratulated the chosen candidates. Speaking from the worldwide technology and data hub of New7Wonders in Munich, Germany, he said, "This is a memorable day for all involved in the 14 successful city campaigns," and added: "The short-list is as inspiring as it is enlightening."
In alphabetical order, the 14 Official Finalists are: Barcelona (Spain), Beirut (Lebanon), Chicago (United States), Doha (Qatar), Durban (South Africa), Havana (Cuba), Kuala Lumpur (Malaysia), La Paz (Bolivia), London (United Kingdom), Mexico City (Mexico), Perth (Australia), Quito (Ecuador), Reykjavik (Iceland) and Vigan (Philippines).
Voting in the final round of New7Wonders Cities will now continue across a range of platforms: www.new7wonders.com, dedicated iPhone and Android apps, international telephone voting lines and, where available, via national SMS. The 7 Official New7Wonders Cities will be declared on 7 December 2014.
Eamonn Fitzgerald, Head of Communication at New7Wonders, thanked the cities that had participated in the previous stages of the campaign and praised their commitment to the New7Wonders ideal of global involvement in democratic decision making. "The shortlist will now help voters to focus their understanding of a key trend shaping our world today: urbanization," he said. "Whether it is innovation or income inequality, or migration or mass transport, some of the most provocative questions of our time are being debated in the context of a changing world in which the majority of humanity lives in cities."
Note: New7Wonders Cities is the third global vote organized by New7Wonders and follows the successful New7Wonders of the World and New7Wonders of Nature campaigns. "New7Wonders Cities will be a forum for discussing everything from urban planning to metropolitan governance, from tourism to architecture," said Bernard Weber, launching the campaign in 2012.