New7Wonders President and Founder, Bernard Weber, and Director, Jean-Paul de la Fuente, visited the N7W virtual reality laboratory in Düsseldorf, Germany, to see and experience the latest developments for The Global Memory project.
Along with partners from Digital Architektur and MIREVI University of Applied Sciences Düsseldorf, in-depth testing and briefings took place as the virtual reality journey project takes shape across the coming months.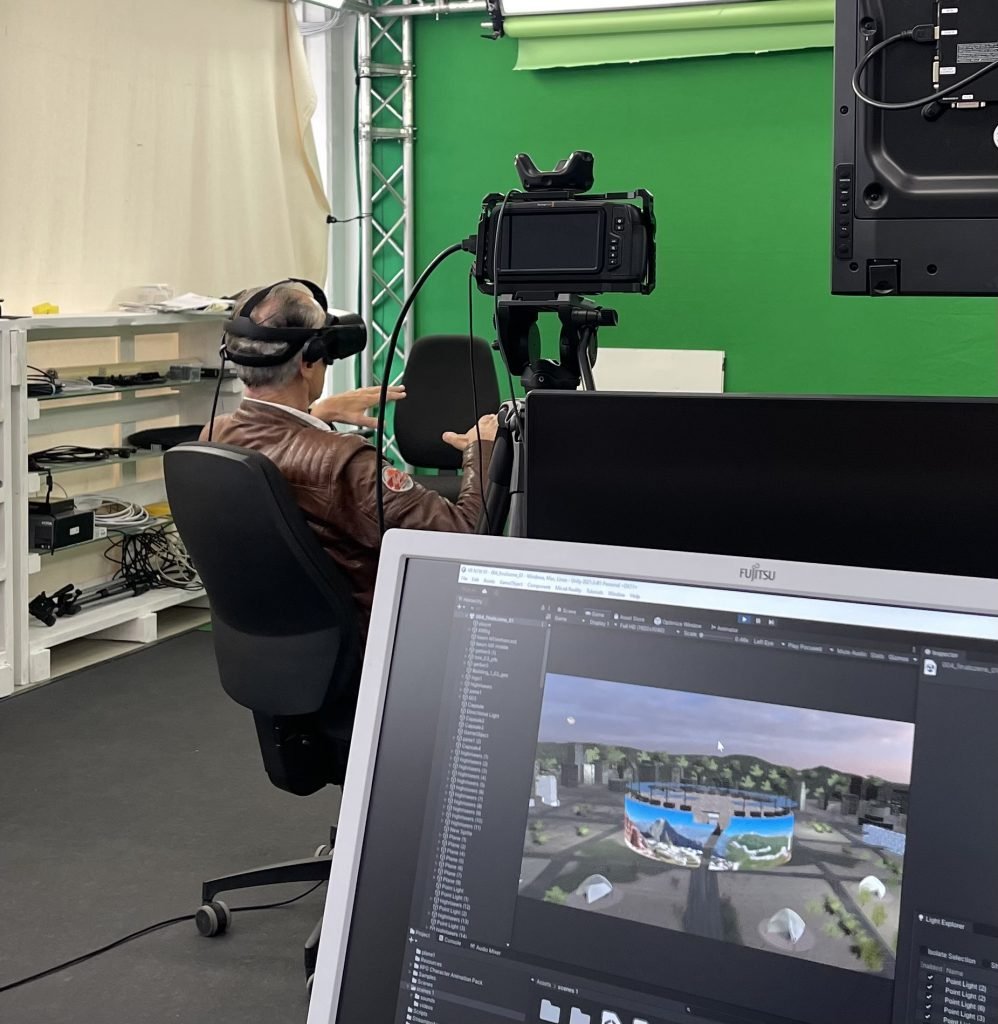 The Global Memory VR is the virtual visiting and exhibiting tool that will be shown to key strategic parties in the coming months, with a view to choosing the exclusive worldwide home for The Global Memory.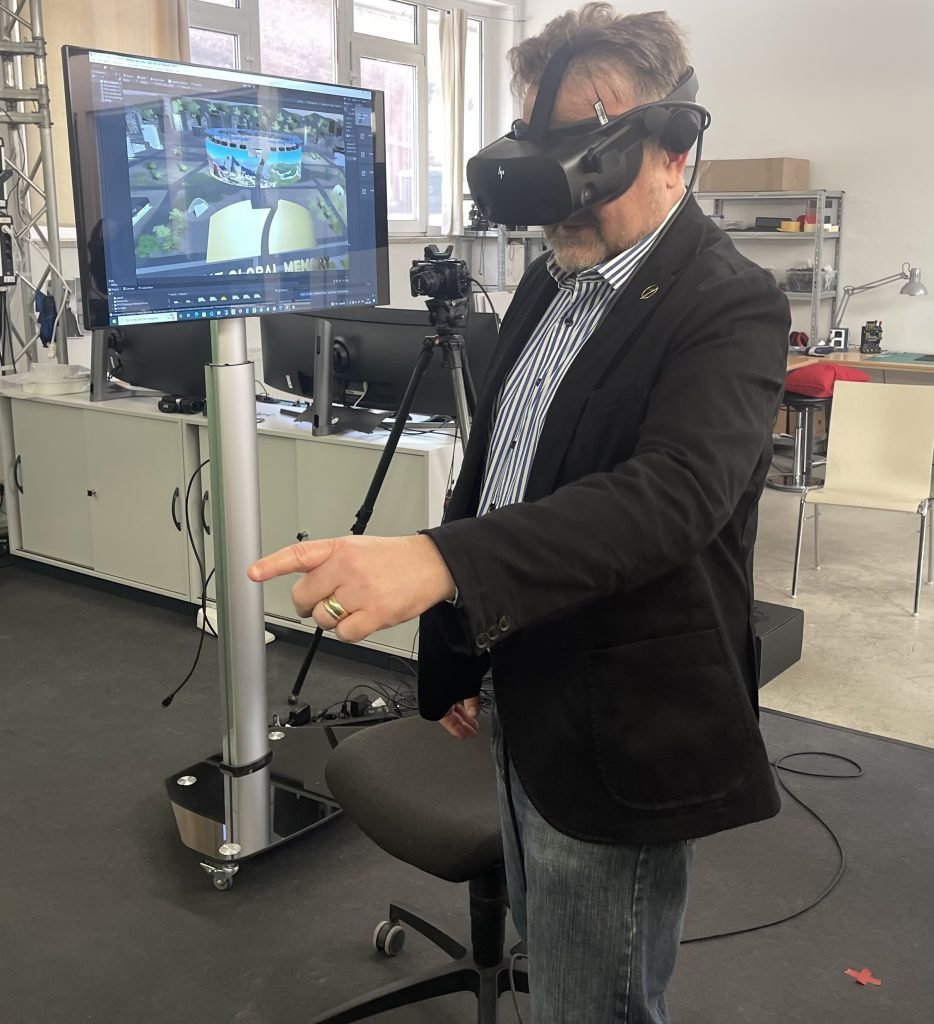 Commenting on the visit, Bernard Weber said "This is a big step forward in our plans for The Global Memory, a new home for New7Wonders, the official Vault of New7Wonders, the real WondersWall and all the Wonders themselves in hologram form. Seeing it all come together virtually is very exciting and confirms our vision for the future."
Featured image: Bernard Weber testing new equipment for The Global Memory VR