During the courtesy visit of New7Wonders Director, Jean-Paul de la Fuente, to ASEAN headquarters in Jakarta, Indonesia, New7Wonders and ASEAN met to explore areas of common interest. The visit included a tour of the historic records and cultural artefacts in the official exhibition representing all the 10 member nations of ASEAN. The visit was graciously hosted by Director of ASEAN, Mr. Lee Yoong Yoong,  who also previously hosted New7Wonders at the ASEAN pavilion at the Expo 2020.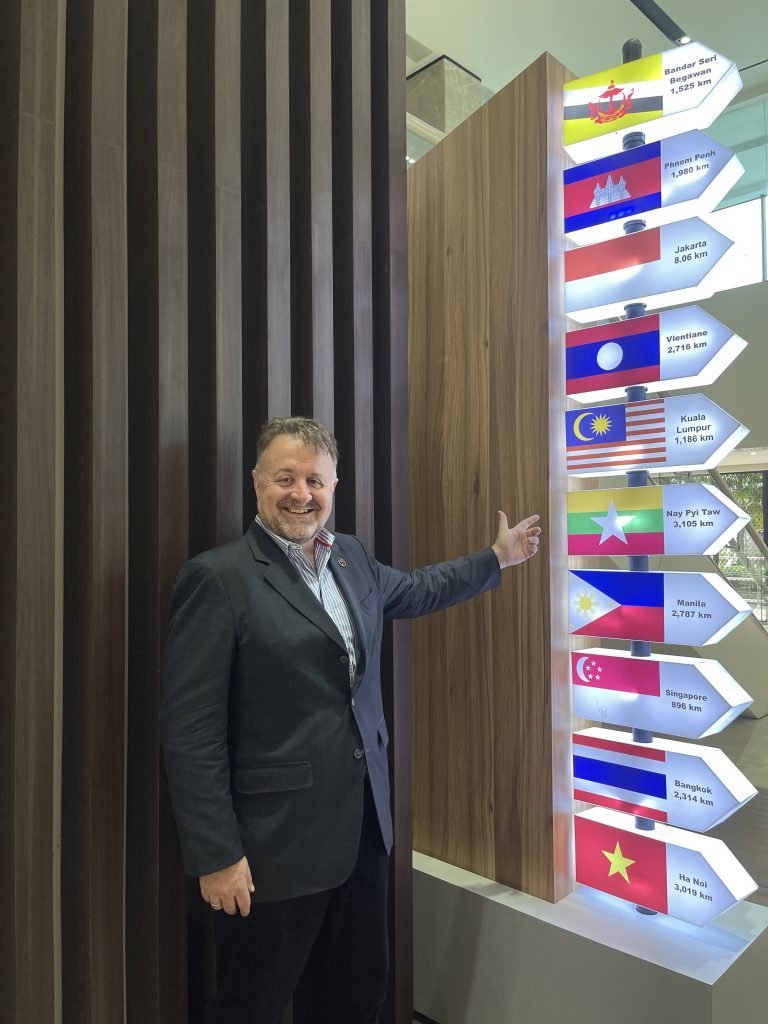 New7Wonders also participated in the ASEAN parade at the World Expo. Commenting on the visit, the New7Wonders Director said "ASEAN has a special place in our heart, as three of its member nations are the proud homes of Official New 7 Wonders of Nature: Indonesia with Komodo, the Philippines with Puerto Princesa Underground River, and Vietnam with Ha Long Bay. ASEAN also brings together one of the most dynamic and positively developing nations of the world, and I am sure there is more we can do together to build mutual understanding and success."
Featured image: The New7Wonders Director with ASEAN Director Mr. Lee Yoong Yoong.