The New 7 Wonders of the World celebrate their 15th anniversary on 7 July 2022, as this is the date when the Wonders were announced at the official declaration ceremony that took place in Lisbon, Portugal in 2007.
On a historic night on an equally historic date, 7/7/7 – the 7th of July 2007 – the official New 7 Wonders of the World were revealed to a packed stadium in Lisbon, Portugal, as well as to the entire world. Over 100 million votes — the world's first-ever and at that time largest global voting campaign — led to the election of the New 7 Wonders.
The Founder of New7Wonders, Bernard Weber, conceived and created the campaign, along with a star-studded cast of presenters, award-givers and performers. Among the A-list guests in attendance at this historic occasion were the first man on the moon, the late Neil Armstrong, the legendary footballer and social-media champion, Cristiano Ronaldo, the Oscar-winning actors Sir Ben Kingsley and Hilary Swank, and leading star Jennifer Lopez .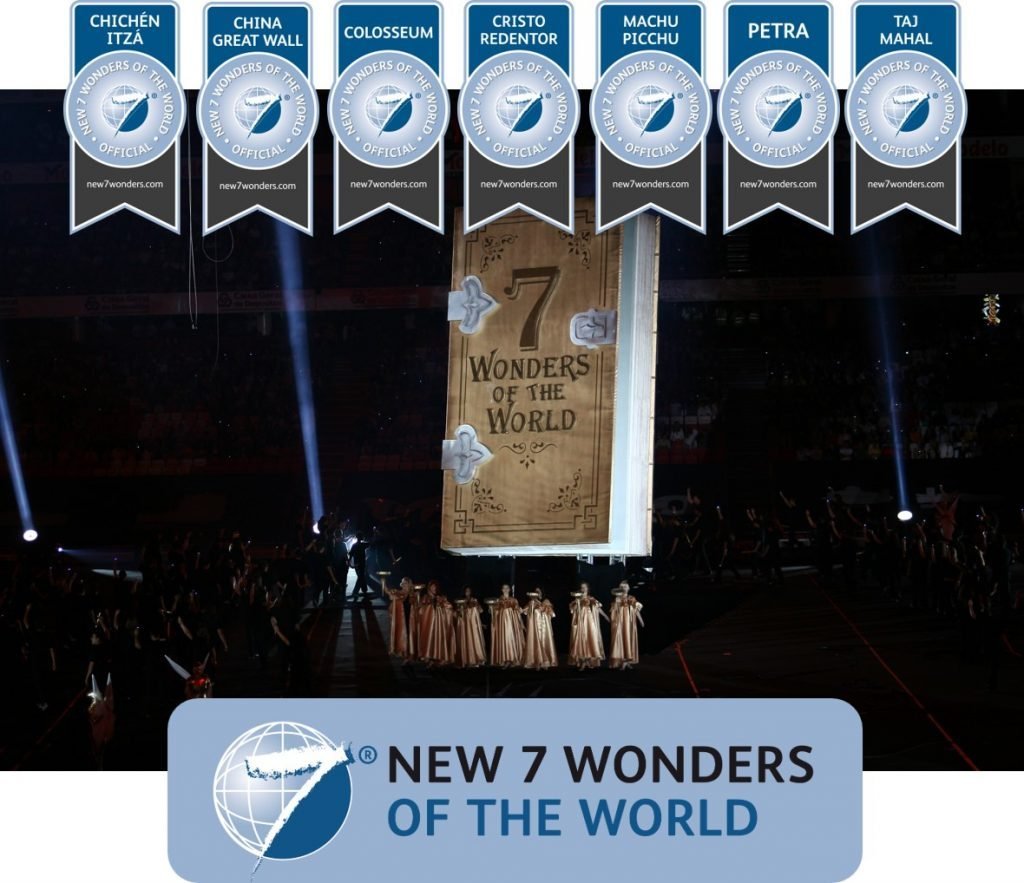 Remembering and honouring this moment, Bernard Weber, President and Founder of New7Wonders says, "That unique night in Lisbon was a moment of significant change for the world. All people, of all cultures, of all ages, from all over our planet participated in our campaign together, creating the world's first-ever global vote, and thus, were part of the making of history. More than ever, this spirit of interactive participation for a common goal is what the world needs."
The official New 7 Wonders of the World are, in alphabetical order (their individual ranking remains a secret, as each one has the same status as its fellow Wonders): Chichén Itzá, China Great Wall, Colosseum, Cristo Redentor, Machu Picchu, Petra and Taj Mahal.
Commenting on the anniversary, Jean-Paul de la Fuente, Director of New7Wonders, says "The New 7 Wonders of the World, along with all the participants and winners in the global and national New7Wonders campaigns, benefit from what is now known around the world as the 'wonder effect', which is when intelligent and dynamic 'wonder strategies' deliver more than twice the results compared with any other strategy in terms of economic and social positive impact."
New7Wonders is the world's official authority under whose aegis all the campaigns to vote for Wonders exist. For more information, see www.new7wonders.com