When political or religious ideologies drive people to direct their aggression towards heritage sites, structures of global importance can be wiped off the face of the earth. By using computer reconstruction to record the details that make these places unique, blueprints can be created to facilitate the potential rebuilding of these sites, should they ever be damaged or destroyed.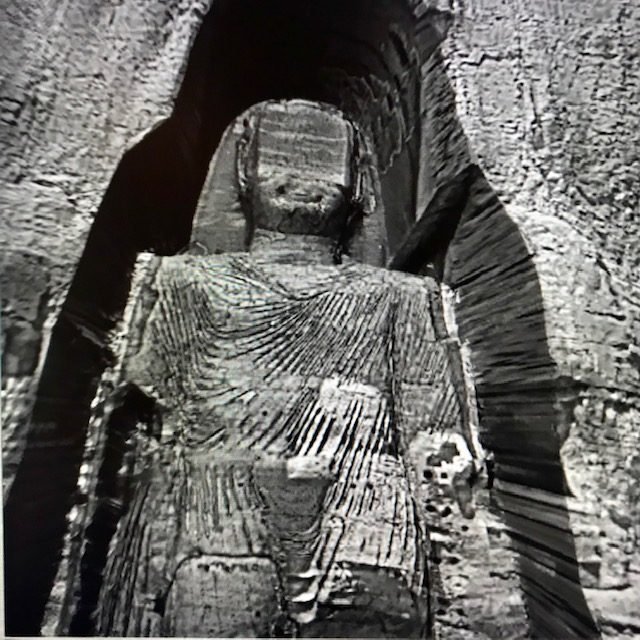 The Bamiyan Buddhas, built by Buddhist monks and Greek sculptors in Bamiyan on the Silk Road in what is present-day Afghanistan, were destroyed by Taliban militia in March 2001. Located in the Bamiyan valley, around 130 kilometres northwest of Kabul, the two Buddha statues stood in their designated alcoves for many years, but the Taliban considered them to be of offence to the Islamic community.
Carved into the sandstone cliffs that also house a network of caves that were formerly used by Buddhist monks, the statues dated back to the early 6th and 7th centuries AD when Buddhism was the predominant religion in the area. The smaller of the two statues was 40 metres high, and the larger of the two was 53 metres high. The latter was the biggest depiction of the standing Buddha in the world.
After the destruction of the Bamiyan Buddhas, the New7Wonders Foundation, founded and headed by Bernard Weber, collaborated with the Afghanistan Institute & Museum in Bubendorf, Switzerland. Weber contracted the Institute of Geodesy and Photogrammetry (ETH Zurich, Switzerland) to create a digital reconstruction of the larger statue.
The 3-D reconstruction was created using three different photogrammetric measurements and three large photographs taken by Prof. Koska of the University of Graz in 1970. A mixture of manual and automatic triangulation and texture mapping procedures was carried out by the researchers at ETH Zürich, resulting in a high-res 3-D digital reconstruction of the larger of the two figures.