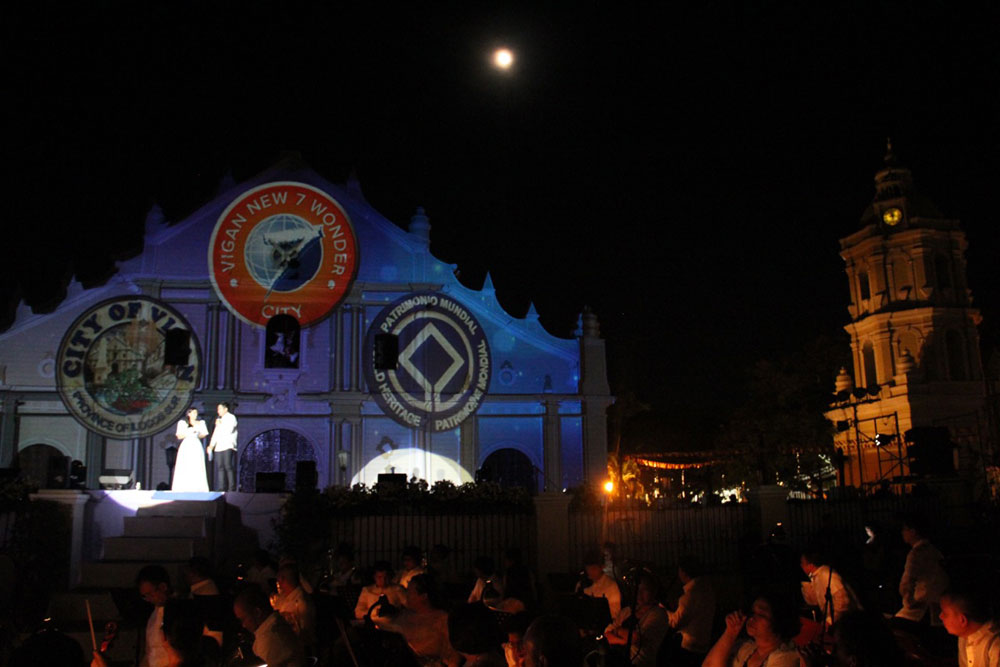 VIGAN, the Philippines: Historic Vigan in the province of Ilocos Sur was officially inaugurated as a New7Wonders City last night. Established in the 16th century, Vigan represents a fusion of cultural elements from the Philippines, China and Europe, creating a city that is without equal in Asia.
Among the dignitaries attending the ceremony held within the precincts of St. Paul Metropolitan Cathedral, were Philippines Vice President Jejomar Binay, New7Wonders Founder-President Bernard Weber and Mayor Eva Medina of Vigan. The guest speaker at the inauguration, Vice President Binay, said that the event should serve as an inspiration for how heritage preservation can be best harmonized with urban development. "In our quest to become strong competitors in the ASEAN and global economies, we cannot be too quick to tear down the old to build the new without serious deliberation and debate," he said, adding, "As Vigan has proven, prosperity is not always measured by a city's skyline. And it is not just malls that can bring in tourists and trade."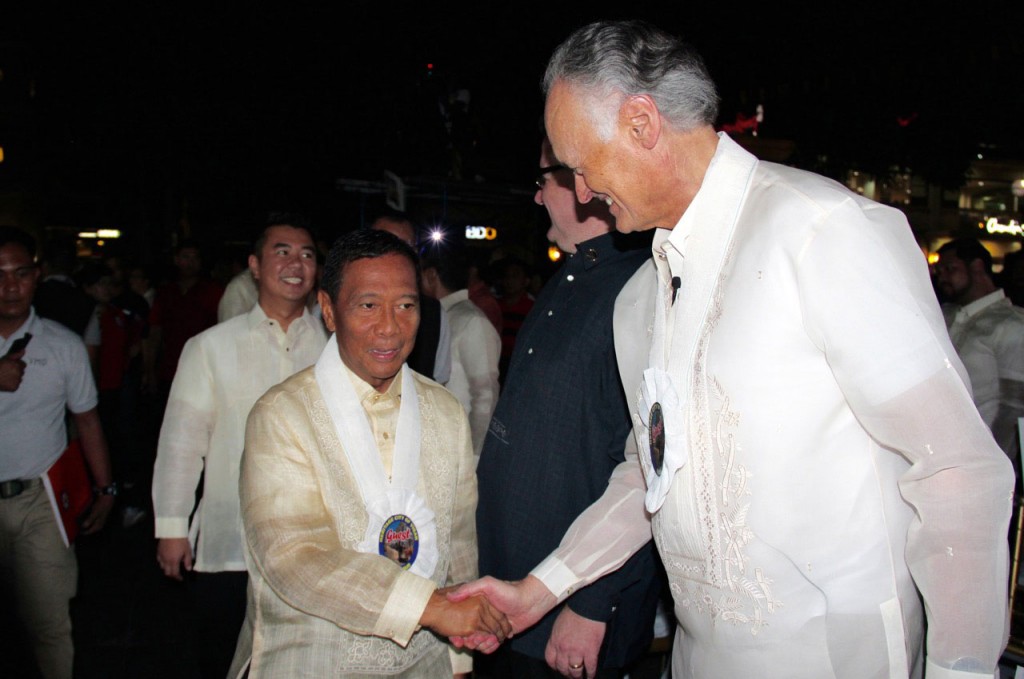 Binay urged the people of Vigan to remain committed to promoting their culture and share their best practices to other regions. "Billions of dollars have been spent in cultural preservation and restoration. These costs would not have been incurred if peoples — past and present — had been mindful of their actions, if they had had more respect for their own and other peoples' cultural legacies and for our own earth," he said.
Along with a colourful show featuring light and dance, the event was marked by the unveiling of a specially-commissioned bronze commemorative plaque, which was cast in the Kunstgießerei München, a traditional metal foundry in the heart of Munich, Germany.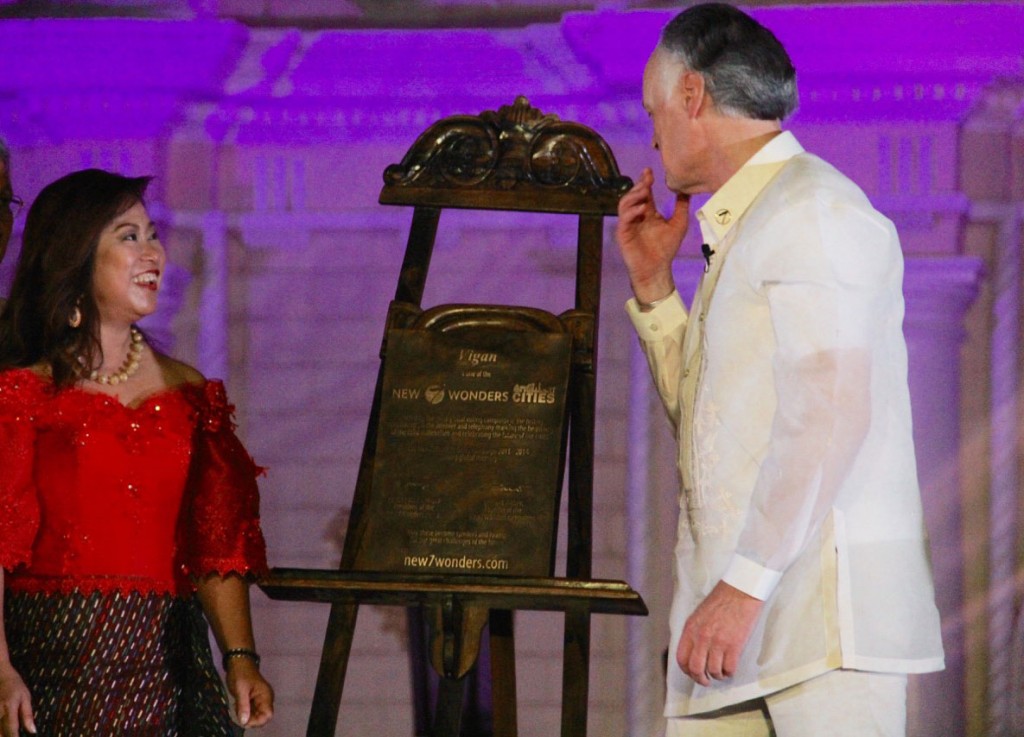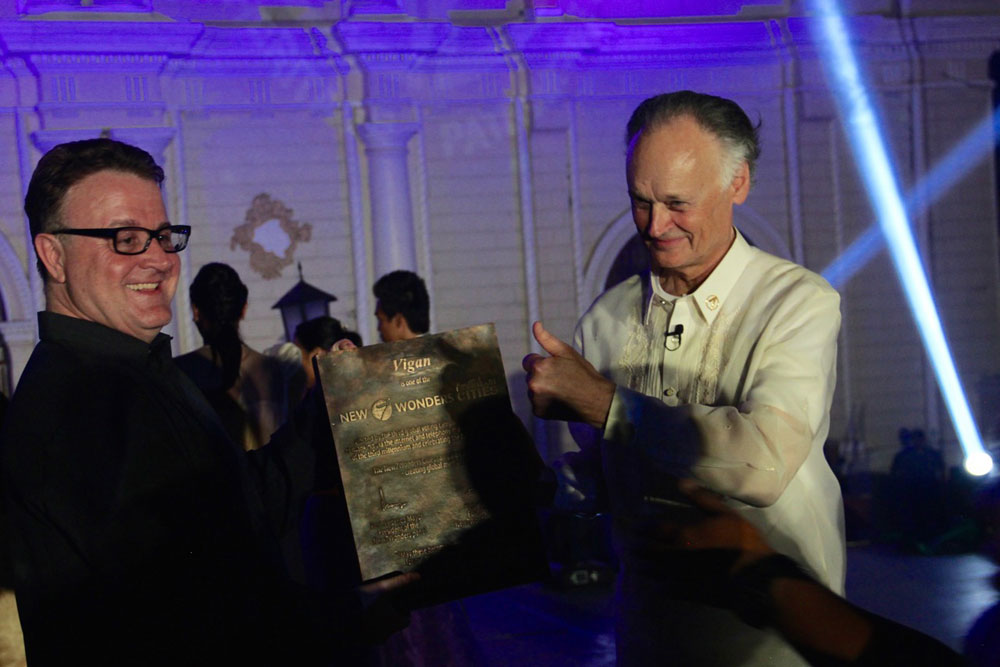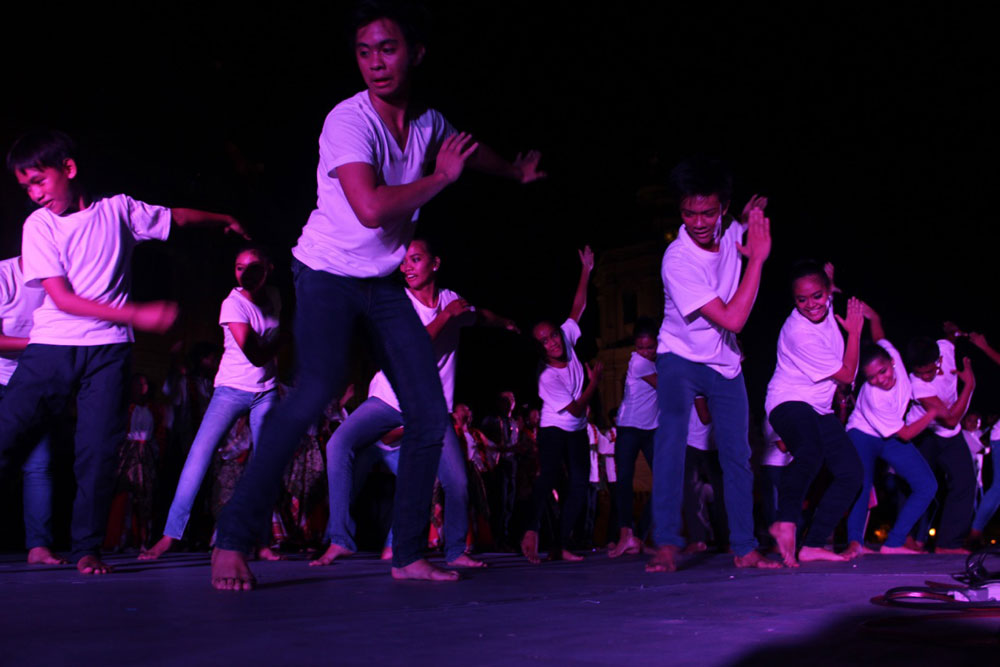 Vigan, which is the first of the New7Wonders Cities to be officially inaugurated, is joined in the "canon of 7" by Beirut (Lebanon), Doha (Qatar), Durban (South Africa), Havana (Cuba), Kuala Lumpur (Malaysia) and La Paz (Bolivia).