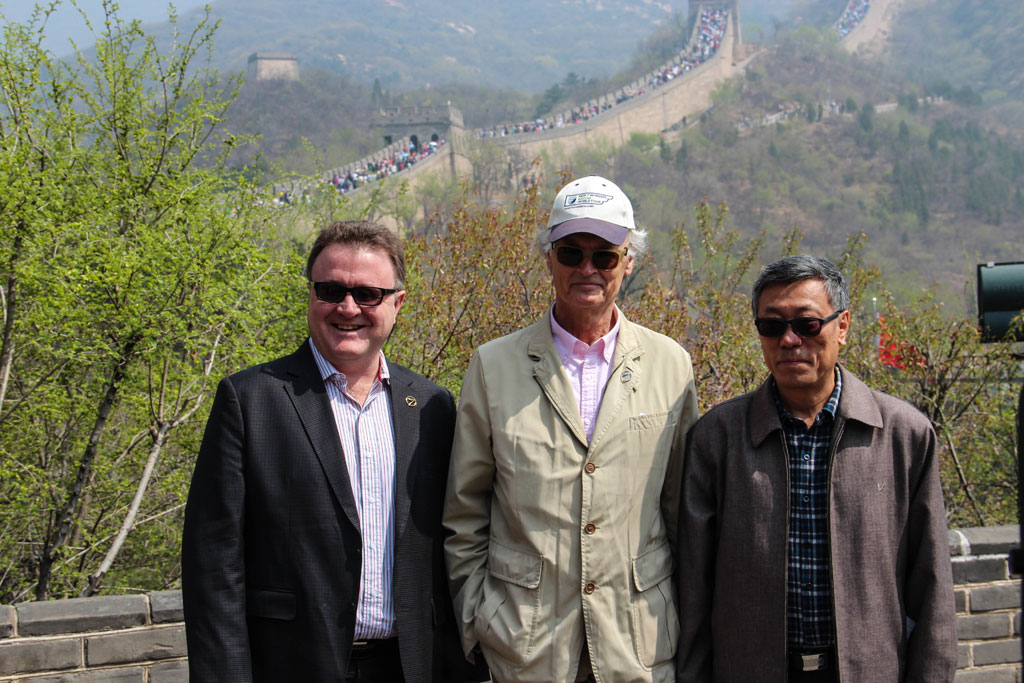 Zurich / Beijing: New7Wonders today announces the successful completion of the first of its N7W VII programmes (Verification, Information and Improvement), designed to evaluate the status of each of the voted New7Wonders. The programme includes an on-site visit, information gathering, reporting, analysis and a series of recommendations for improvement where necessary. China Great Wall underwent the programme in 2014.
"I am happy to say that China Great Wall has passed the N7W VII programme, and will continue to benefit from the status of being one of the New7Wonders of the World under our authority," said Bernard Weber, Founder of New7Wonders. "We now look forward to the roll out of the N7W VII programme to the remaining wonders, first by completing the process for the man-made New7Wonders of the World."
New7Wonders, the official global authority for the voted wonders, is undertaking a review of the status of each of the sites as part of its long-term commitment to the hundreds of millions of voters during its campaigns. Along with China Great Wall, the New7Wonders of the World declared on 7 July 2007 are: the Statue of Christ Redeemer, Machu Picchu, Petra, the Pyramid at Chichén Itzá, the Roman Colosseum and the Taj Mahal.
The New7Wonders of Nature declared on 11 November 2011 are: Amazon, Halong Bay, Iguazu Falls, Jeju Island, Komodo, Puerto Princesa Underground River and Table Mountain.
The New7Wonders Cities declared on 7 December 2014 are: Beirut, Doha, Durban, Havana, Kuala Lumpur, La Paz and Vigan.
The most recent New7Wonders initiative is the Wall of Wonders. This interactive platform will host millions of photos of people from all over the world and is designed to evolve into a digital representation of the New7Wonders of the World and the New7Wonders of Nature.