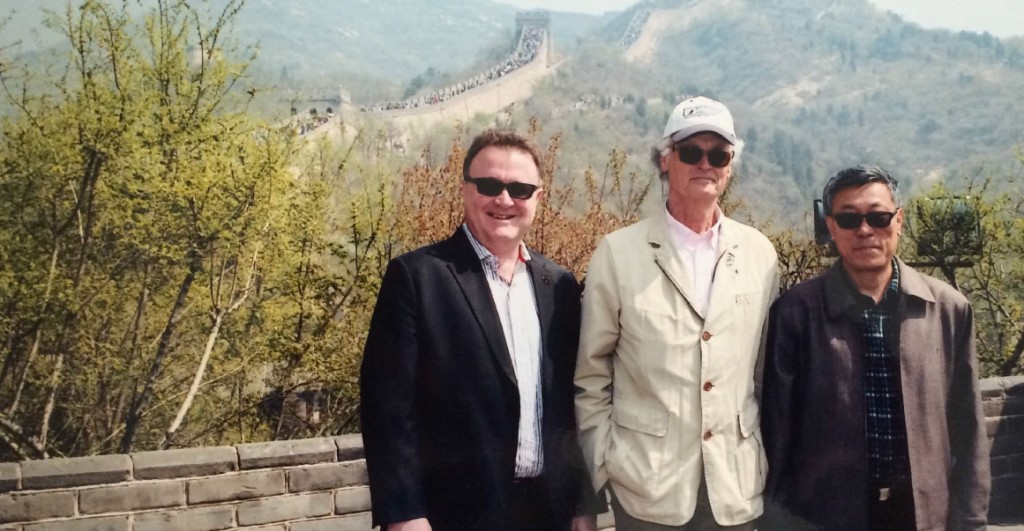 New7Wonders Founder Bernard Weber and New7Wonders Director Jean-Paul de la Fuente conducted an official visit to the Great Wall of China earlier this week. The visit included a site tour at the Badaling point, meetings with local and national representatives and in-depth consultations with the Official Support Committee of the Great Wall of China in the New7Wonders of the World campaign, the China Great Wall Society.
Topics covered during the visit included exploring possible areas of collaboration in the promotion and recognition of the Great Wall as one of the world's voted New7Wonders, a multilateral agreement for all the Wonders, a possible summit of the Wonders in China, and educational and publishing initiatives. The Great Wall of China also participated in the first N7W VII Programme (New7Wonders Verification, Information and Improvement Programme), about which more details will be announced at a later date.
Like a gigantic stone dragon, the Great Wall of China spreads across mountains, deserts, grasslands and plateaus, extending some 8,851 kilometres (5,500 miles) from east to west. Originally conceived by Emperor Qin Shi Huang (c. 259-210 B.C.) to prevent incursions by barbarian hordes, the wall is one of the most extensive construction projects ever completed. The Great Wall of China is one of the Official New7Wonders of the World elected by more than 100 million votes to represent global heritage throughout history. The list also includes, Christ Redeemer, Machu Picchu, Petra, the Pyramid at Chichén Itzá, the Roman Colosseum and the Taj Mahal.