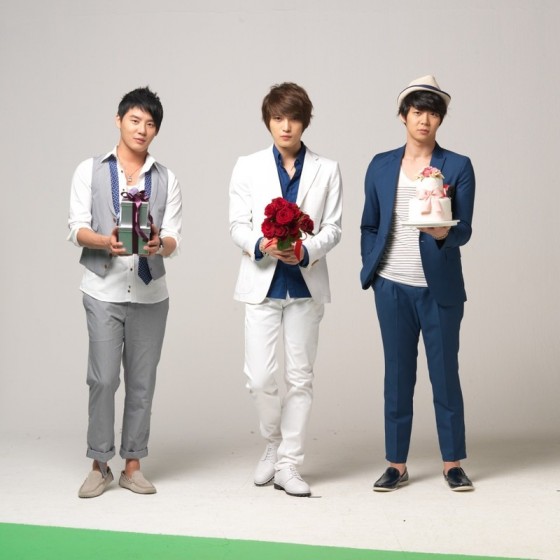 According to media reports, popular K-pop trio JYJ plan to file a complaint against Korean TV station KBS for cancelling the group's scheduled TV appearance on Wednesday night in a concert to promote Jeju Island, which hopes to be one of the New7Wonders of Nature. In May, JYJ became honorary ambassadors for Jeju.
Responding to the KBS cancellation, band member Kim Jaejoong tweeted: "If there's an obstacle in the way blocking the promotion of our country's natural landscape then I'll just promote it myself." He then added: "@gentlechan If 100,000 people tweet a picture of Jeju Island, won't at least 20 million people learn of it?" Kim Jaejoong also changed his Twitter profile picture to a picture of Jeju Island.
The KBS cancellation is seen in some quarters as collateral damage in a broader battle between JYJ and SM Entertainment, an independent Korean record label, talent agency, producer and publisher of pop music. A Soompi.com profile of SM Entertainment founder, Lee Soo Man, created the picture of an ambitious, visionary K-pop figure, who is not afraid to drive a hard bargain.
"However, there are also some concerns over SME's growing control over the entire industry. One of them is the on-going lawsuit with JYJ, or the three former members of DBSK. Since the fallout from DBSK last year over contract disputes with SME, JYJ has not been able to land much TV spots nor freely promote their album in Korea — and many fans suspect SME might be putting 'backdoor pressure' on local broadcasters as well as industry officials in order to hamper the trio's promotions as a group. There's no proof to it, but the recent controversy over KBS and JYJ may also be an indication to the 'backdoor pressure,' since JYJ was replaced by SNSD and f(x), two SM artists, on a special KBS TV show. It was reported that KBS abruptly canceled JYJ's scheduled appearance on its special show for Jeju Island's Seven Wonders Concert, four days prior to the live broadcast, and JYJ is currently planning to file a compliant as well as a lawsuit over this issue."
Despite the dispute, JYJ management, C-JeS Entertainment, stated on Allkpop.com: "JYJ will be cheering on Jeju Island's effort, regardless of the current situation."