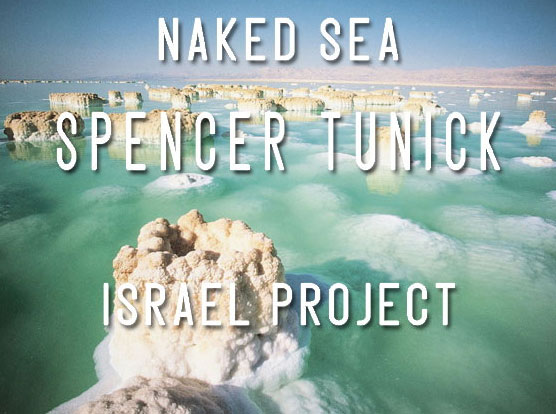 World-famous artist Spencer Tunick is inviting hundreds of people to take off their clothes and to take part in a human installation aimed at raising awareness of the disappearing Dead Sea, one of the 28 Official Finalists in the New7Wonders of Nature. The installation will take place on Saturday, 17 September at the Dead Sea shore.
Anyone whishing to participate in the live artwork can register online at: www.nakedsea.info.
The Dead Sea is receding at a rate of 1.2 meters a year. The water that used to run into it through the Jordan Valley is now being used for drinking for the growing population of the area. It is claimed than 20 percent of the water loss is due to the Dead Sea Works, which uses the water to produce chemicals and phosphate.
"I first visited the Dead Sea as a child back in 1979 and was always amazed by its buoyancy and beauty," said Spencer Tunick. "When I returned for a visit in 2010 I was shocked to see how much the water had receded. This is a body of water that unites 3 different people – Israelis, Jordanians, and Palestinians. The environmental impact is alarming and through my work I hope to bring back life – showcasing the importance of water in this region and creating art with the naked human form that brings world attention to the need to save the Dead Sea."
Spencer Tunick's artwork has challenged our relationship with its environment for more than 20 years. Throughout the world, he has staged more than 100 large-scale body landscapes in urban or natural settings, each time gathering hundreds or thousands of volunteer nude participants.
Spencer Tunick has decided to embark on an artistic mission to help the Dead Sea inspired by the words of Bernard Weber, founder of the New7Wonders Foundation: "If we want to save anything, we first need to truly appreciate it."