Steven Sciriha, a Maltese telecom solutions consultant based in Munich, Germany, spoke to New7Wonders correspondent Melita Cameron-Wood about his visit to Table Mountain.
Just because a visit to a site of outstanding natural beauty isn't planned, that doesn't make it any less enjoyable. When Steven Sciriha travelled to South Africa for work in 2018, Table Mountain was not on his agenda. He had a packed schedule of meetings in Johannesburg, and he didn't think he would have much time for sightseeing. But when he opened his laptop shortly after landing in Cape Town, he received an email about the unexpected cancellation of several of the meetings that he and his colleague were supposed to attend. Suddenly finding themselves with time on their hands in Cape Town, Steven Sciriha and his colleague turned their attention to Table Mountain.
What made you decide to climb Table Mountain?
Steven Sciriha: I love going on hikes, and my colleague and I decided to use the extra downtime we had in Cape Town to climb Table Mountain. It was about getting out and exploring. Nature is one of the more important aspects of my life. I try to spend as much time as possible in natural settings. I live in Munich, so we have easy access to the Alps and there are a lot of parks and green spaces, of course. Being out in nature makes me feel like I'm part of creation. I find something almost spiritual in nature.
Sometimes, I also just need to get away from the craziness of city life. There's no better place to do that than in nature. People are still around, especially in more popular sites like Table Mountain, but you have opportunities to just be silent. It's a really good time to get to know yourself. You can feel all of your worries and everyday stress melting away.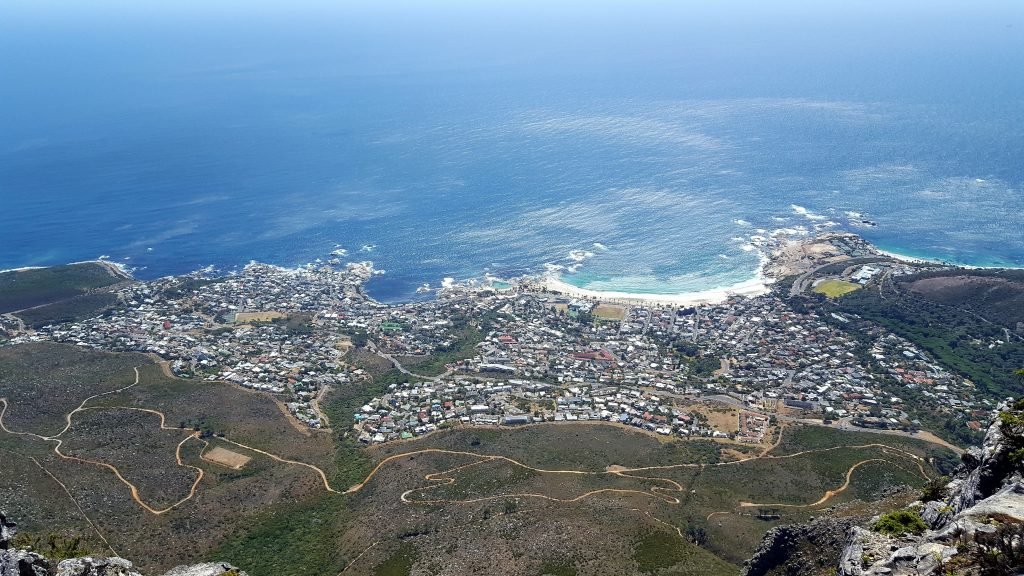 What were the key differences you noticed between the landscape of Table Mountain and other mountains you have climbed?
Steven Sciriha: As I live in Bavaria, I go to the Alps quite often. While the Alps are quite picturesque and pretty, Table Mountain is a lot more crude and rugged, so they're both beautiful in different ways. Unlike the Alps, where you usually go through forests until you reach the peak, Table Mountain has a lot of low-level vegetation, as Cape Town has a much more arid climate. The vistas are very different too. Table Mountain overlooks the whole of Cape Town, so that is another lovely surprise when you get to the top because you have the whole city beneath you, which is quite awe-inspiring.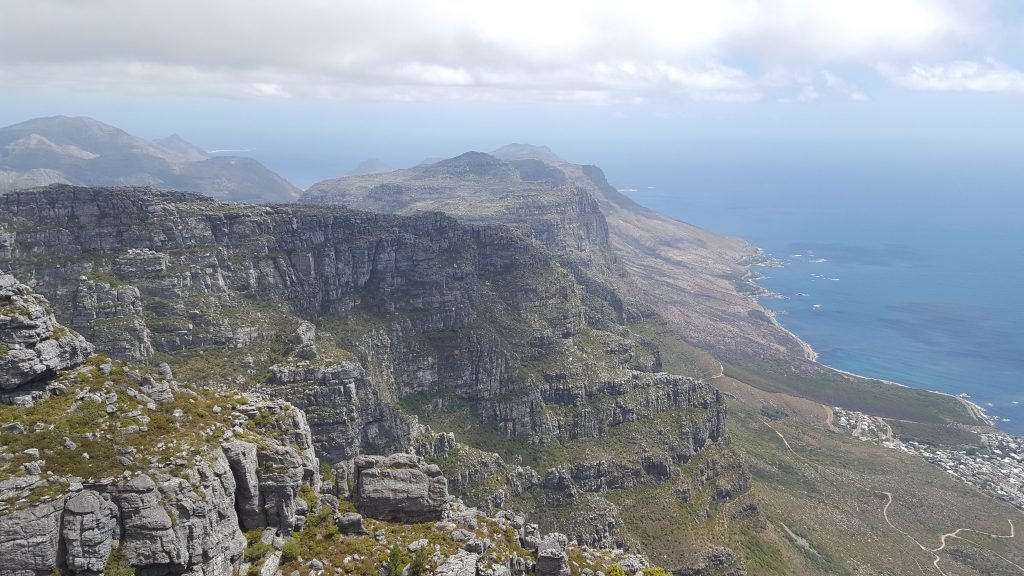 What aspects of Table Mountain did you particularly enjoy?
Steven Sciriha: It felt like an adventure park designed for adults, where all the toys are the right size for grown-ups. The first thing I noticed as I was going up Table Mountain was that there were a lot of large rocks that we had to scale. I recall thinking it felt like we were scrambling over building blocks, like the ones that children usually play with, because the rocks were massive and almost square in shape.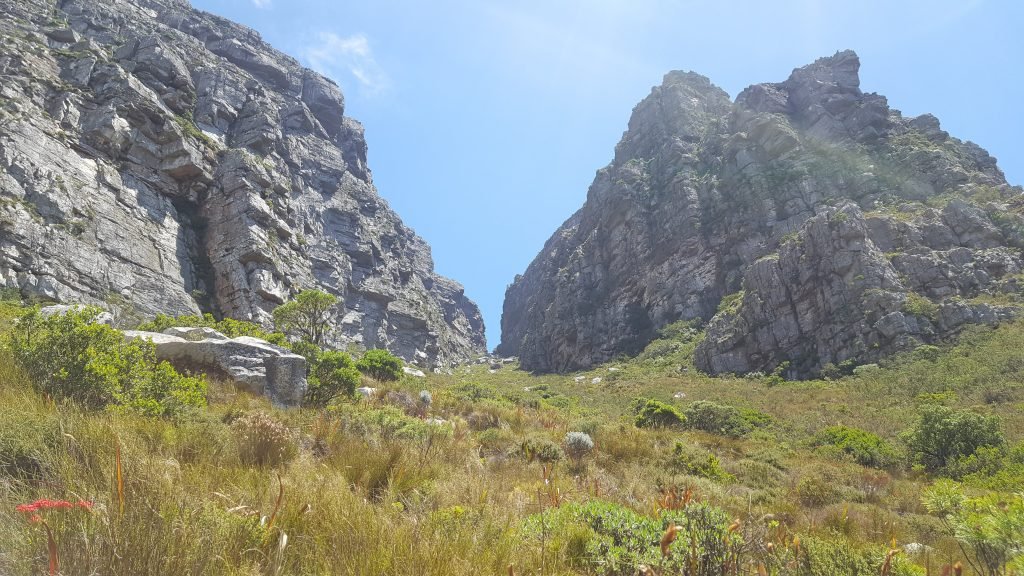 What challenges did you experience while climbing up Table Mountain?
Steven Sciriha: Table Mountain is known for quick changes in the weather, but we weren't aware of this before we began our ascent. The weather at the top of the mountain was very different to the weather we experienced at the start of the hike. When we got to the top, we found out that it could be quite dangerous because the weather patterns shift quickly, and sometimes people end up stranded. Luckily, we made it up and down fine, but it was something that was quite unique to Table Mountain because of its position next to the sea and the way in which the gorges act as a funnel for the wind.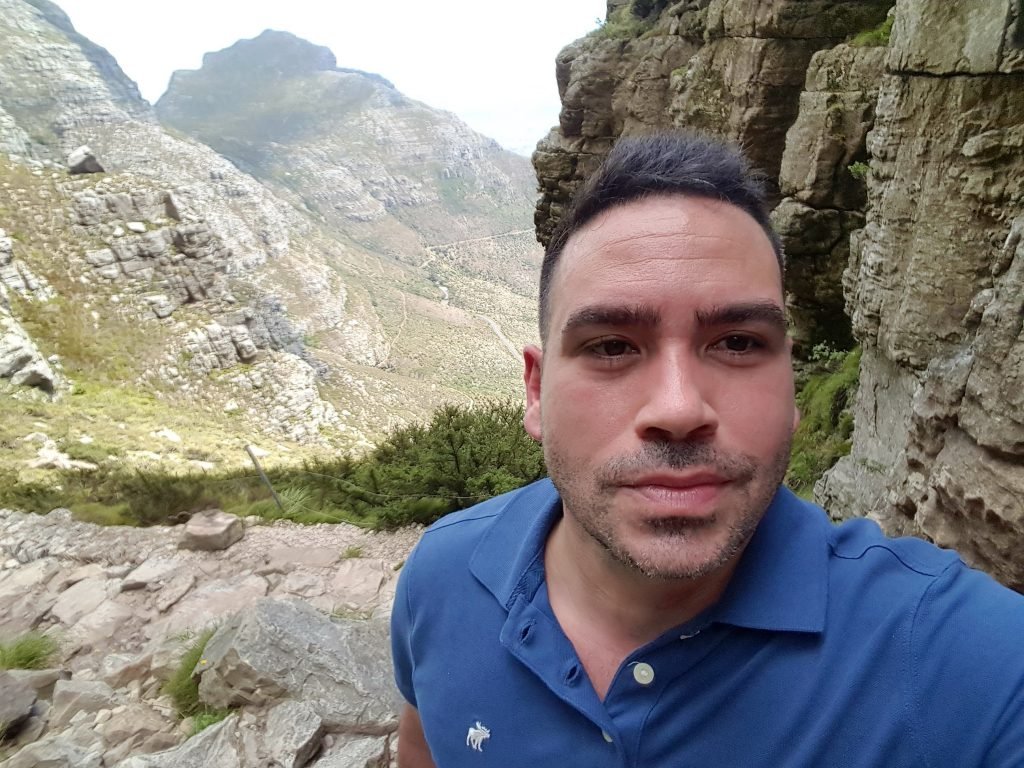 What do you think spending time in natural sites like Table Mountain can teach you about yourself?
Steven Sciriha: With regards to mountaineering in general, you find yourself facing challenges that really push the boundaries of what you thought you could accomplish. In the case of Table Mountain, the ascent was relatively steep and there were some exposed areas. But the hike was not as challenging as some of the ones I have been on in the Alps in the snow, where part of you thinks, "Ok, let's turn back." But you push forward, nonetheless. Usually after such an accomplishment, you get a natural high that you feel for at least the next week. It gives you a new perspective on yourself and shows you that when you push yourself, you can achieve more than you set out to achieve in the first place.
Featured image: Steven Sciriha (left) and his work colleague Michael Hutchinson (right) on their trip to Table Mountain, picture credit: private
If you have visited one of the New 7 Wonders of Nature sites and you would like to be featured on our website, then contact mcw@n7w.com!