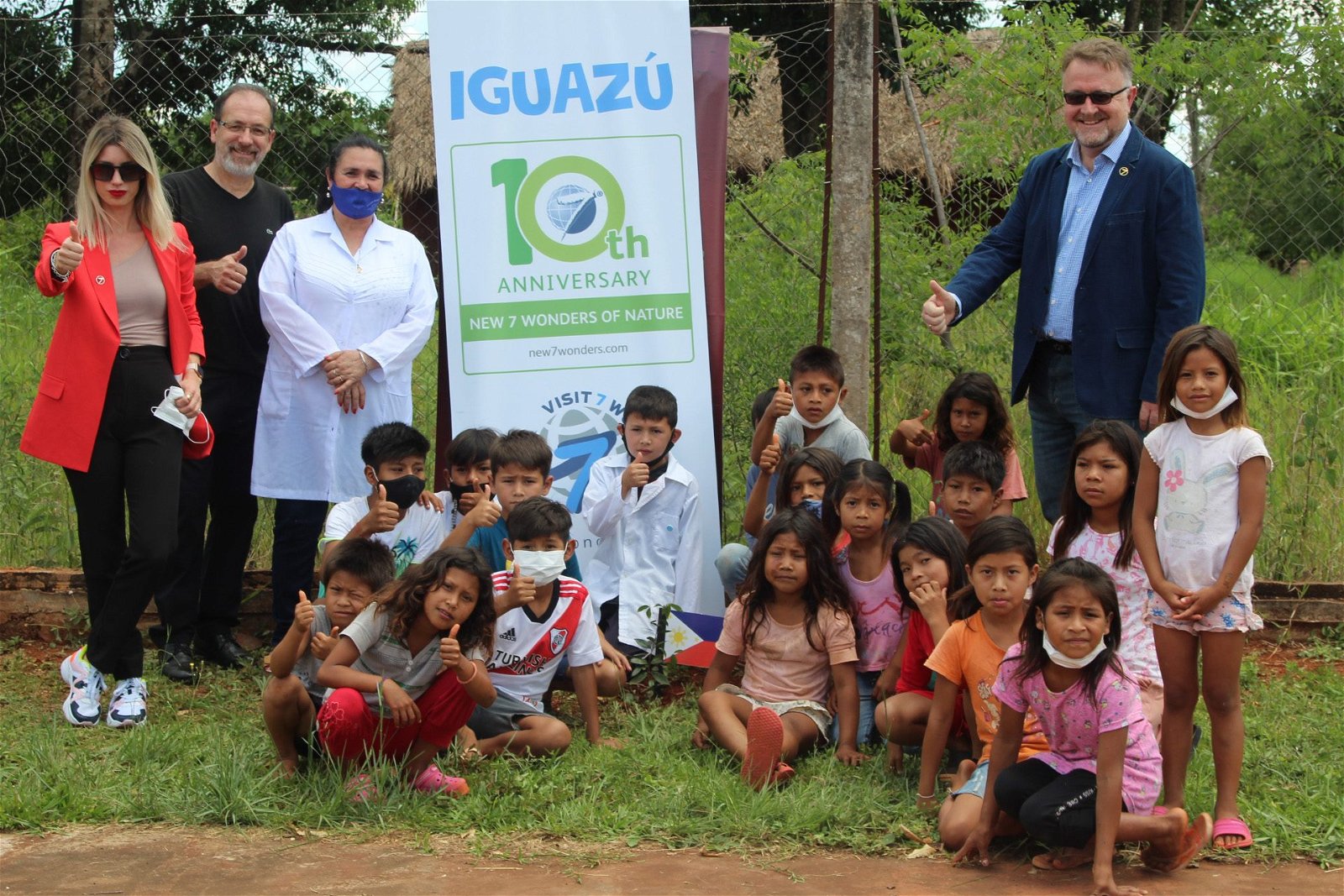 Countless video and photo tributes were shared across the world of New7Wonders to commemorate the tenth anniversary of the New 7 Wonders of Nature campaign. This goes to show the power that this campaign had — and continues to have — in bringing people together to value and celebrate the beauty of nature. 
New 7 Wonders of Nature, a global voting campaign to elect the new seven natural wonders of the world, celebrated its tenth birthday on November 11, 2021. The seven sites that received this title are Ha Long Bay, Table Mountain, Komodo, Puerto Princesa Underground River, the Amazon, Jeju Island and Iguazu Falls. 440 sites from 220 countries were nominated for one of the seven highly sought-after spots among the New 7 Wonders of Nature. More than 500 million votes were cast in the global contest that was run by the organization New7Wonders.
In celebration of the tenth anniversary of the election of these sites, pupils at School 807, located close to Iguazu Falls in Argentina, planted trees in honour of the tenth anniversary of the site receiving the accolade. This symbolic gesture celebrated not only Iguazu Falls itself, but also the other New 7 Wonders of Nature sites. The children planted one tree for each wonder and then placed their national flag beside each tree. The tree-planting ceremony was attended by Jean-Paul de la Fuente, the director of New7Wonders, Mariana Fried, the executive coordinator of New7Wonders, Marcelo Almada, the director of Visit7Wonders and José Maria Arrúa, the Minister of Tourism of Misiones Province. The schoolchildren will take care of the trees, which will serve as a reminder of the importance of preserving communal heritage and the planet itself.
On the tenth anniversary of the culmination of the New 7 Wonders of Nature global voting campaign, we would like to congratulate all of the winners of this accolade and wish them every success for the future.