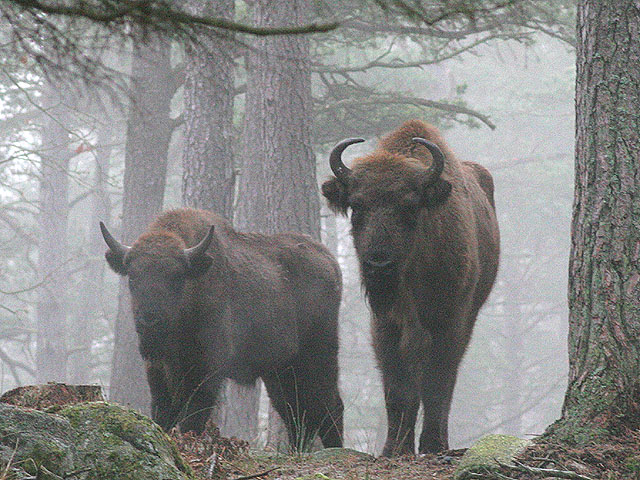 Straddling the border between Poland and Belarus, the 8,000-year-old Bialowieza Forest is a very special place. Here, in Europe's last primeval forest, it is possible to see one of the world's rarest animal: the wisent, or European bison. Weighing up to 800kg, the wisent is Europe's heaviest land mammal.
Ironically, the wisent survived because of the aristocracy. Polish kings and Russian tsars were fond of hunting the animal and maintained a small population over the centuries. But during the First World War, wisents were killed for food to the point of near extinction. Thanks to a conservation program, however, they survived and today 470 of them live in the Bialowieza Forest, which they share with wolves, elks and lynx.
The United Nations General Assembly has declared 2011 as the International Year of Forests to raise awareness on sustainable management, conservation and sustainable development of all types of trees. New7Wonders supports this goal and it is proud of the fact that many of the 28 Official Finalists in the New7Wonders of Nature are rich in forestry. There's the Black Forest and the Amazon Rain Forest, to name but two very famous Finalists. The Sundarbans and El Yunque are heavily forested areas as is the Polish Finalist, the Masurian Lake District.
During the the International Year of Forests we should remember what US President Franklin D. Roosevelt once said: "A nation that destroys its soils destroys itself. Forests are the lungs of our land, purifying the air and giving fresh strength to our people."