The original New 7 Wonders Headquarters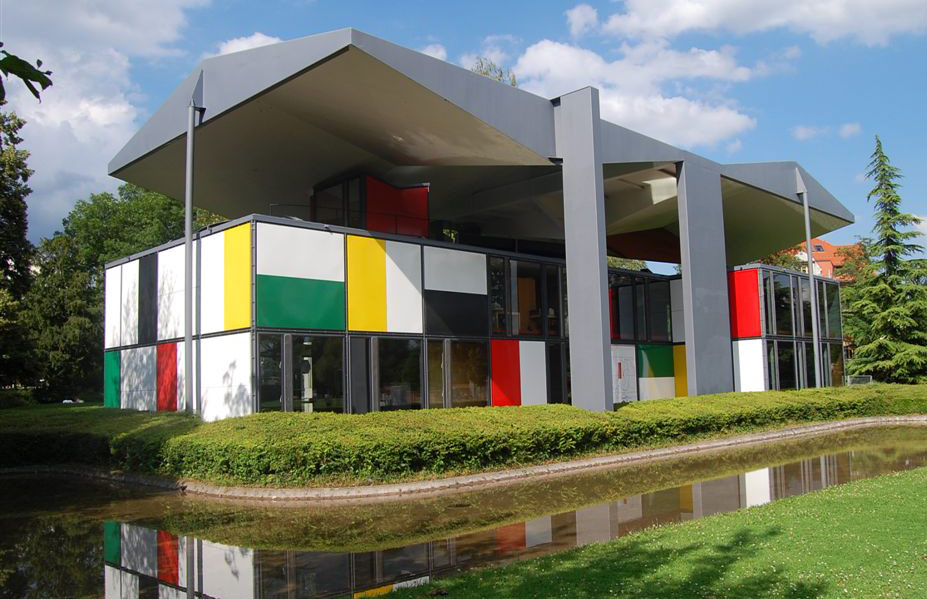 New7Wonders first headquarters were at the Heidi Weber Museum in Zürich
The museum was the last building to be designed by Le Corbusier, one of the most renowned architects of the 20th century. This base, in the very heart of Europe, provides a focal point for the hosting of temporary and permanent educational exhibitions It is also a multi-media databank of New 7 Wonders documents and activities.
The Heidi-Weber-Museum is a "Gesamtkunstwerk" or complete work of art, and reflects the harmonic unity of Le Corbusier's architecture, sculptures, paintings, furniture designs and his writings which is unique and possibly the only such existing structure in the world – a total work of art by a universal artist.
Located on the wooded shores of Lake Zürich, the building synthesizes Corbusier's genius. It marks a radical change of his achievement of using concrete and stone so poetically. Le Corbusier framed his final masterpiece in steel and glass and thus created a signpost for the future. The artist made great use of prefabricated steel elements together with multi-coloured enamelled plates fitted to the central core, and above the complex he designed a 'free-floating' roof to keep the house protected from both the rain and the sun.
Since May 2014, the Heidi Weber Museum has been donated to the public domain, and is being managed by the city of Zürich.
The New7Wonders Foundation remains based in Switzerland and is now evaluating country and city options for a future new global headquarters.
As the original New7Wonders Headquarters, the Museum has hosted many of the historic and press events of New7Wonders including the official announcements of the New7Wonders of the World Finalists in 2006, the New 7 Wonders of Nature Finalists in 2009, the New7Wonders Cities Finalists in 2013, as well as the 11/11/2011 Revelation of the successful New 7 Wonders of Nature.