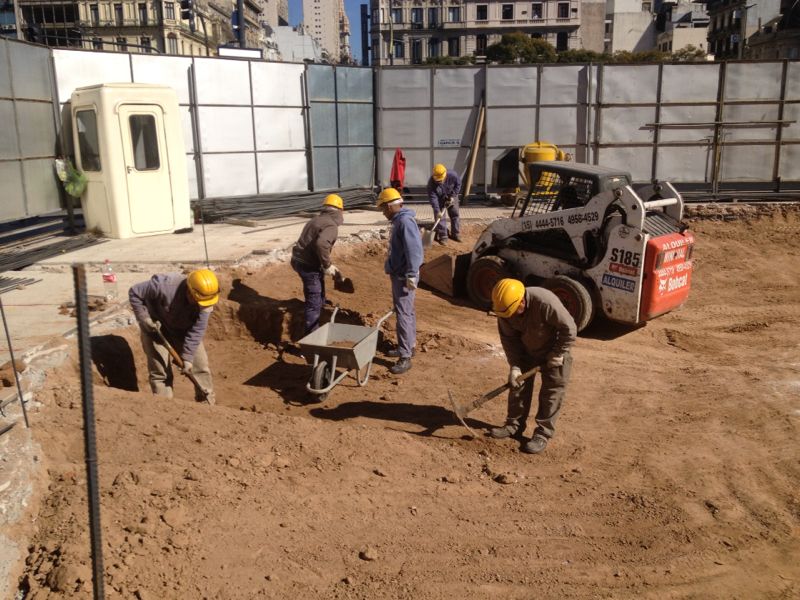 Construction workers have begun breaking ground in the heart of Buenos Aires as part of a unique architectural project that will feature as its centre-piece the Official New7Wonders Plaque listing Iguazu Falls as one of the New7Wonders of Nature. The inauguration is scheduled for early next year.
Founder-President of New7Wonders, Bernard Weber, said: "The Monumento a Las cataratas del Iguazú will not only reflect the beauty of Iguazu Falls, it will be distinctively positioned to raise awareness of our natural heritage by virtue of being located in such a distinctive urban environment. New7Wonders is pleased to be working with all involved in the project."
This monument will be located on the corner of Avenida 9 de Julio and Avenida de Mayo, at the Plaza Provincia de Misiones, and will take the form of a circular curtain of water, which will offer an oasis of serenity in the middle of the city for the almost three million "porteños", as the inhabitants of Buenos Aires are called.
The Official Inauguration of Iguazu Falls as one of the New7Wonders of Nature took place in Brazil and Argentina at the end of May last year. Because the candidacy of Iguazu Falls was shared jointly by Argentina and Brazil the inauguration ceremonies were held in both Puerto Iguazú in Argentina and Foz do Iguaçu in Paraná state, Brazil.